Restaurant
Order Online for Pickup »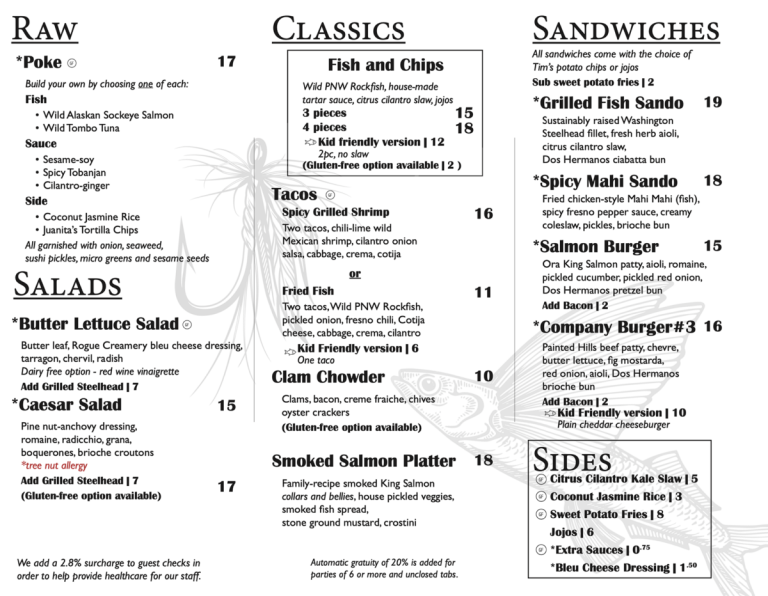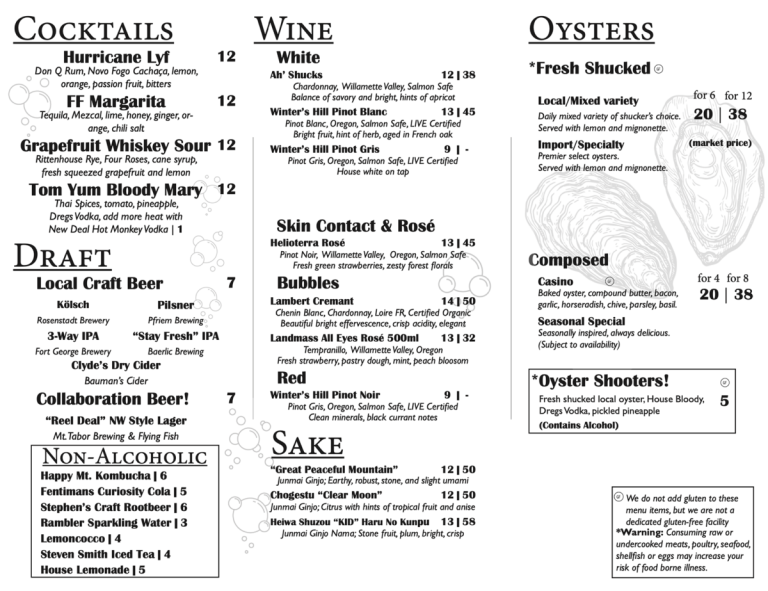 Stop in to see our seasonal specials.
Oyster Menu
Last Updated: September 22, 2023
Aphrodite — Washington
Capital — Washington
Hama Hama — Washington
Kokus — Washington
Netarts — Oregon
Moon Rock — Oregon, LIMITED QUANTITY
Swinomish — Washington
Valley Pearl — Prince Edward Island, Canada
PLEASE NOTE: This website is updated once a week on Fridays and oyster varieties rotate quickly. For best results, just stop on in and check the oyster board.