Casual Dining, Fine Foods
First come, first served • no reservations needed
From fish on a bun to fish and chips, poke in a bowl to oysters on-the-half-shell, our menu runs the gamut of thoughtfully-prepared, healthy, and sustainable dishes served indoors or outdoors, year-round (except on Tuesdays).
A note about our gluten free items:
While items marked gluten free are themselves gluten free, our kitchen uses only a single, shared fryer. This means that our GF menu is for those looking to generally avoid gluten, and is not suitable for customers with celiac disease.
And now for the menu...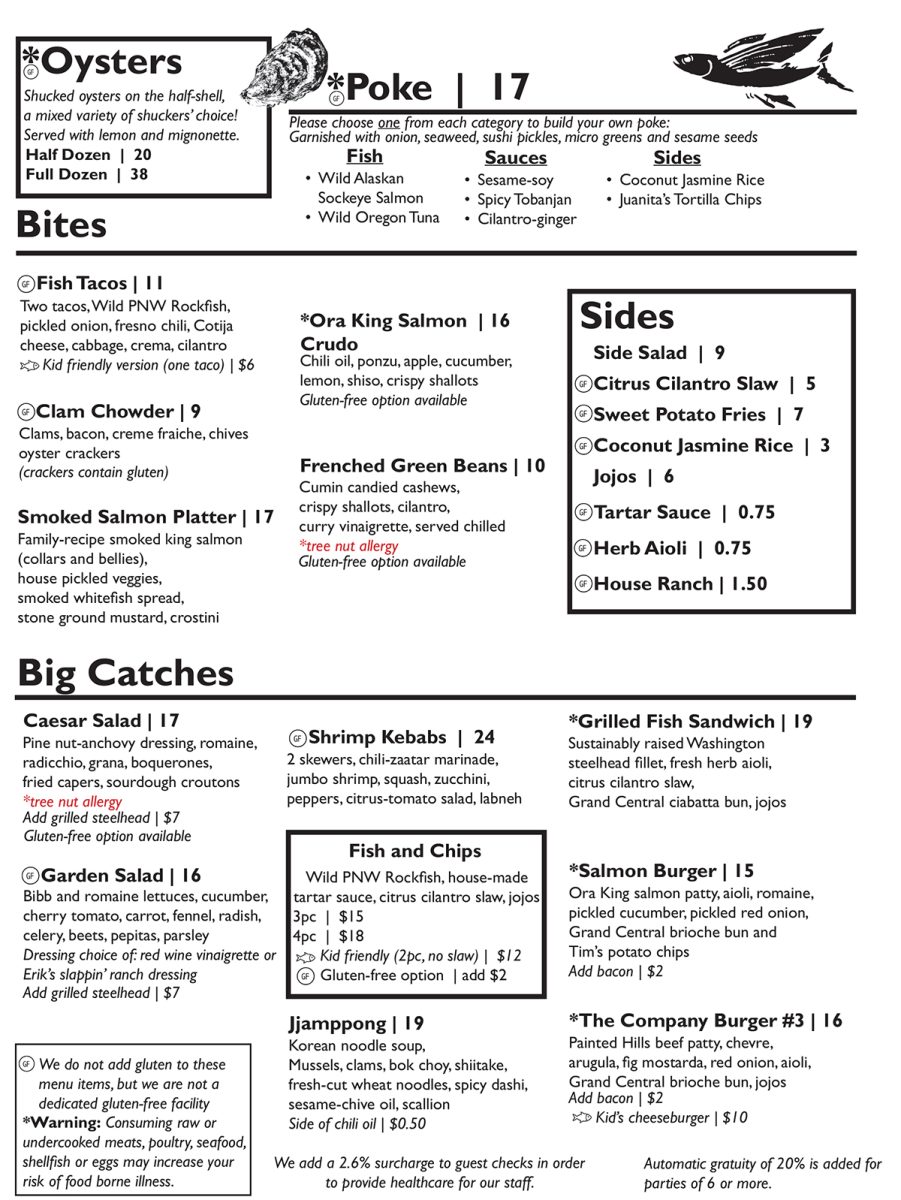 —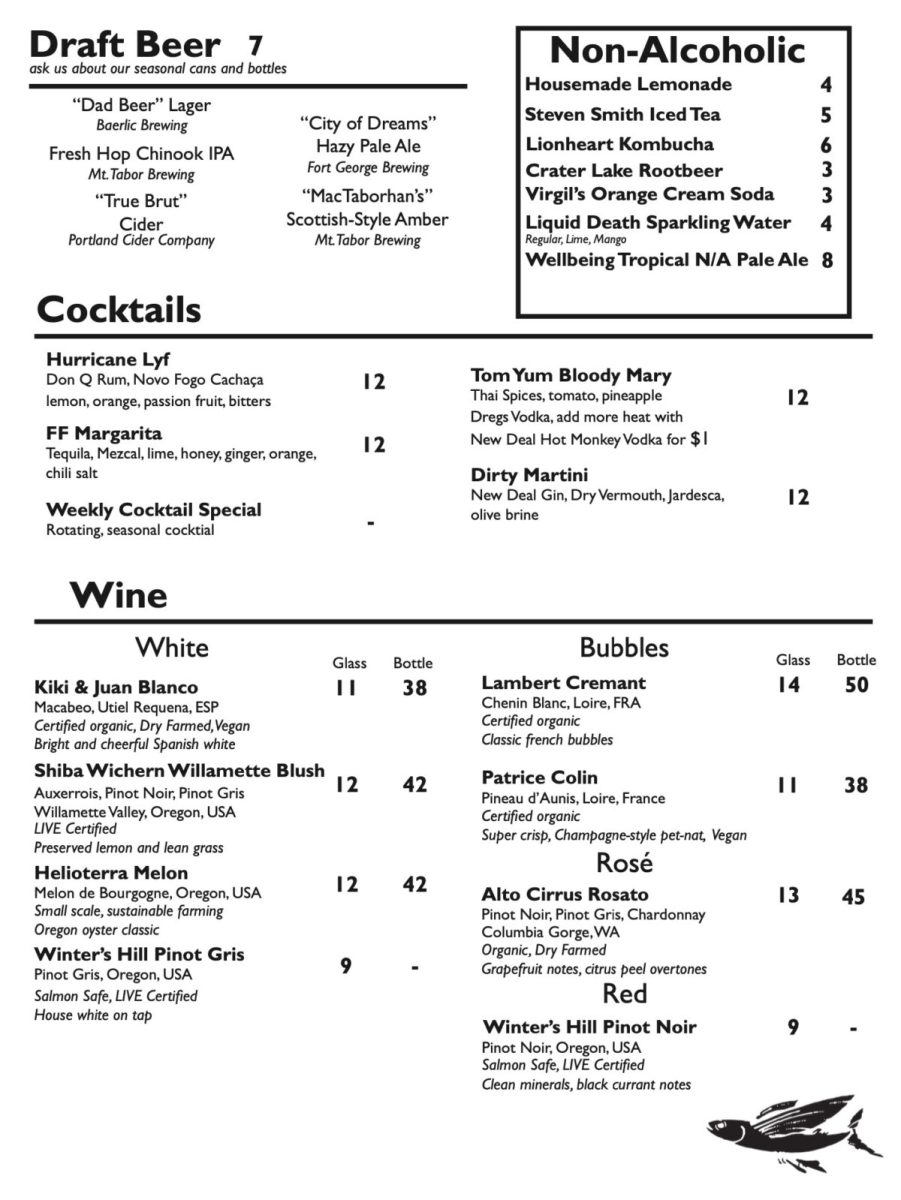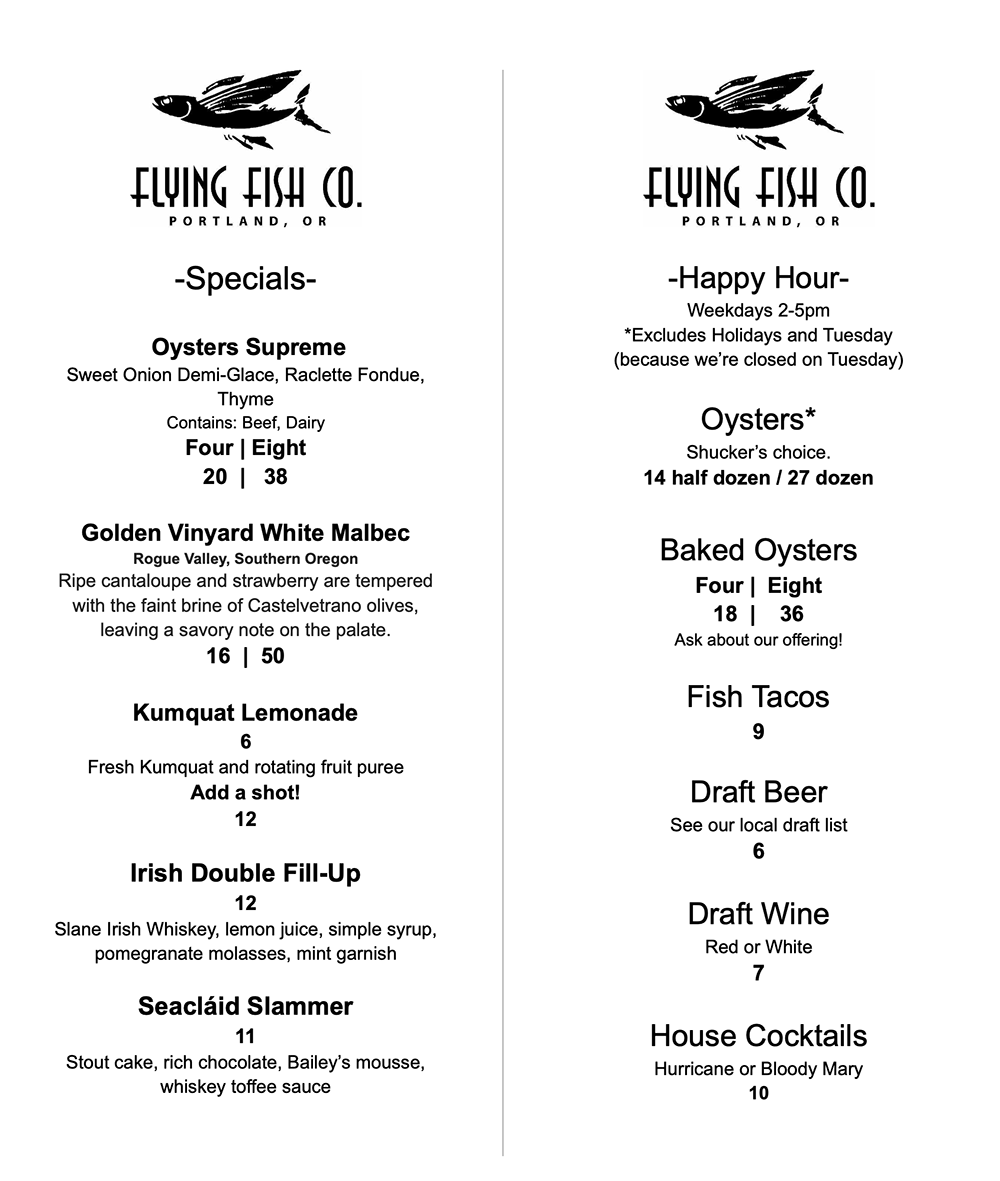 Oyster Menu
Last Updated: March 17, 2023
Baywater Indigo — Washington
Blue Pool — Washington
Kokus — Washington
Lucky Penny — Washington
Moon Rock — Oregon
Netarts — Oregon
Pickering Passage — Washington
Tidepoint — Washington
West Island — Massachusetts
PLEASE NOTE: This website is updated once a week on Fridays and oyster varieties rotate quickly. For best results, just stop on in and check the oyster board.