Casual Dining, Fine Foods
From ceviche to poke, fish on a bun to fish and chips, seared scallops to oysters on-the-half-shell, our menu runs the gamut of thoughtfully-prepared, healthy, and sustainable dishes served in a casual COVID-responsible outdoor venue, heated and protected from our never-ending nine months of rain.
A note about our gluten free items:
While items marked gluten free are themselves gluten free, our kitchen uses only a single, shared fryer. This means that our GF menu is for those looking to generally avoid gluten, and is not suitable for customers with celiac disease.
And now for the menu...
Red, white, and bubbles.
(And sake, too.)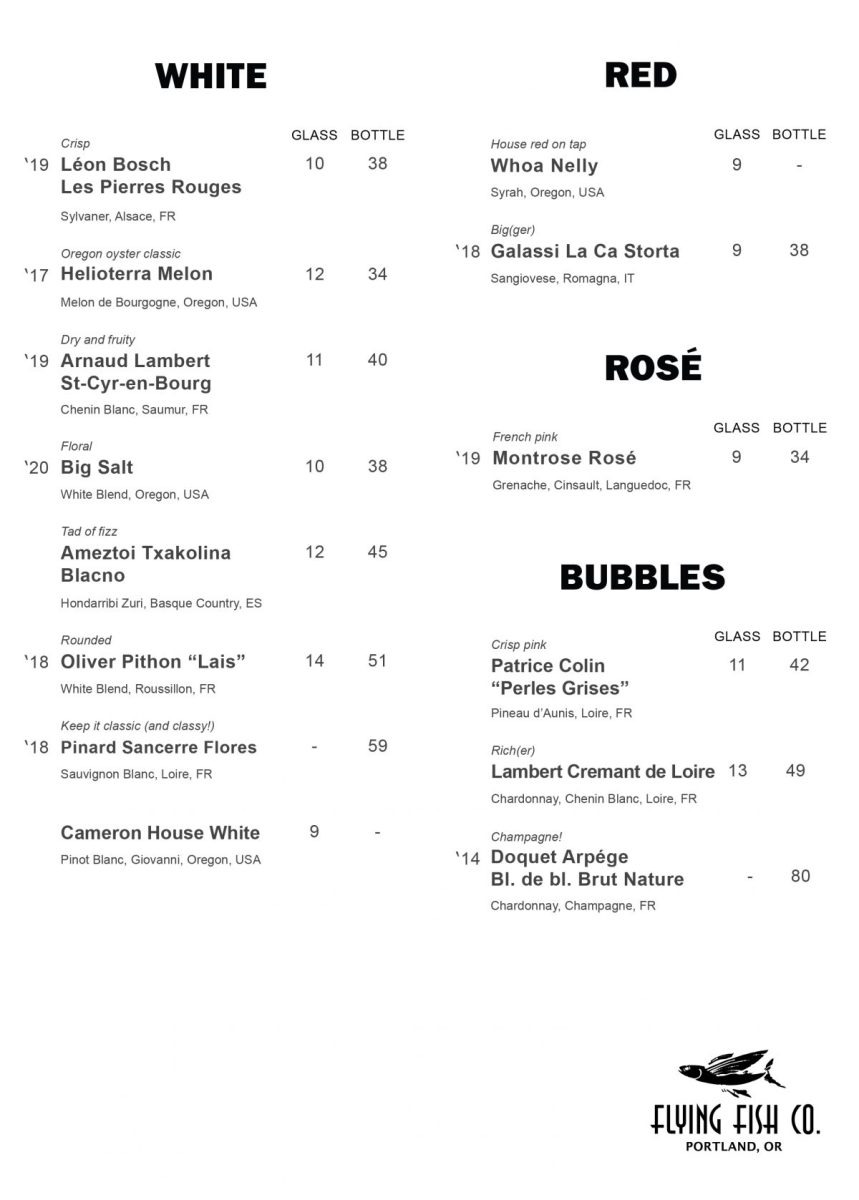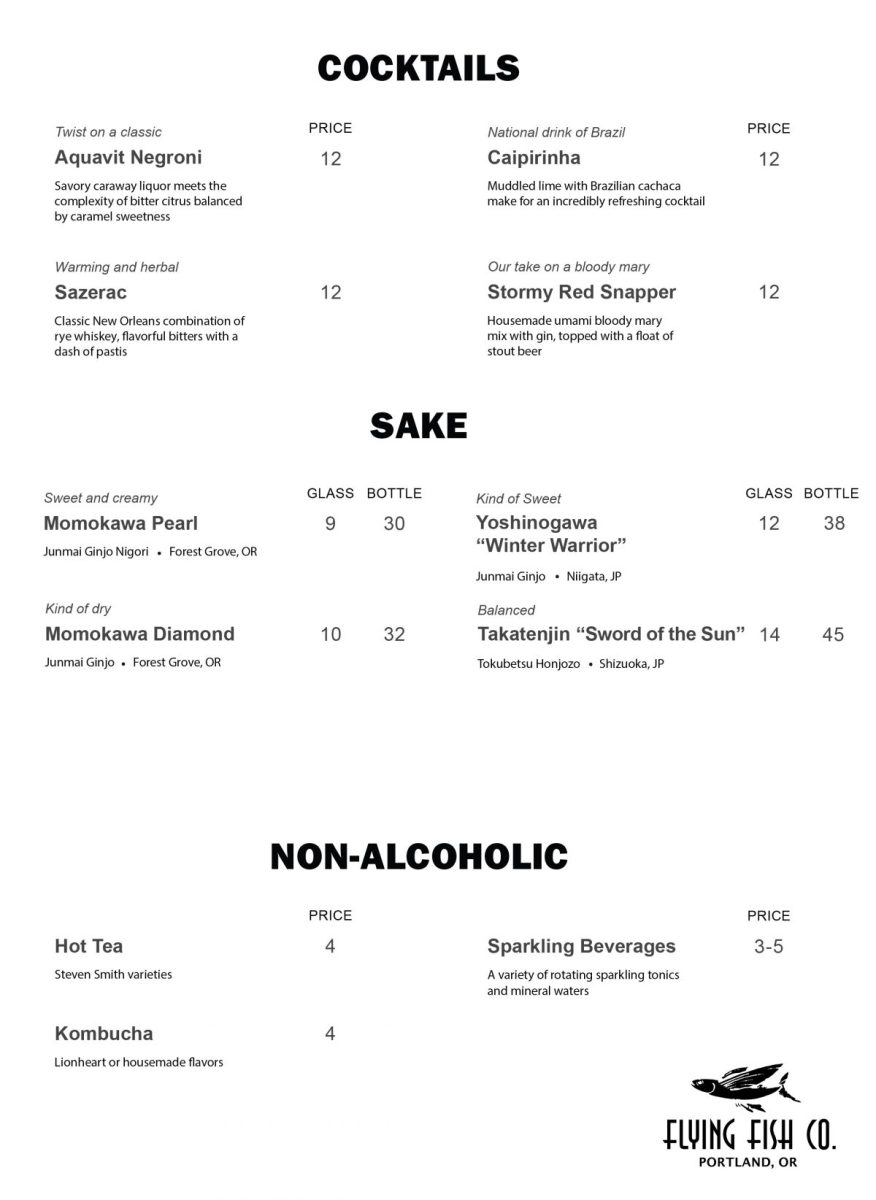 Brews on Tap
Our beers rotate weekly, but this will give you an idea of what to expect.
Nitro IPA
Gigantic Brewing
Pale Ale
Ferment Brewing
IPA
Ferment Brewing
Imperial Porter
Trapdoor Brewing
Helles Lager
Rosenstadt Brewing
Powerhouse Dry Cider
Bull Run
Oyster Menu
Last Updated: June 18, 2021
Blue Pool — Washington
Chelsea Gem — Washington
Disco Hama — Washington
Eld Inlet — Washington
Hama Hama — Washington
Hoshi — Washington
Kokus — Washington
Kumamoto — Washington
Kusshi — British Columbia
Los Rucos — Washington
Mere Point — Maine
Pickering Passage — Washington
Ruby — Washington
Sea Cow — Washington
Shigoku — Washington
Whaleback — Maine
Oysters especially are subject to change and supply.