Being this meticulous about our sourcing, harvesting, processing, presentation and storage certainly isn't easy, but we argue that it's worth it.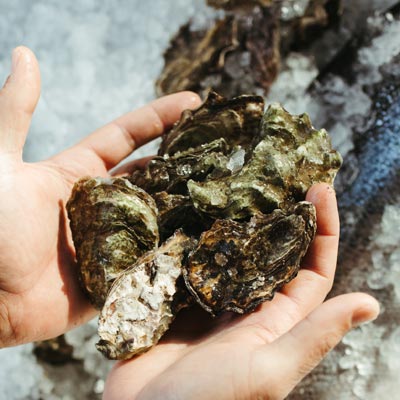 High Standards for Suppliers
We develop lasting relationships with only the most sustainable and eco-conscience producers, fishermen, foragers, and farmers in the Northwest. Lyf personally fishes on some of the commercial vessels and visits our vendors' farms, fields, and aquaculture installations to ensure their practices meet his rigorous standards of animal welfare, healthy diet, and sustainable execution.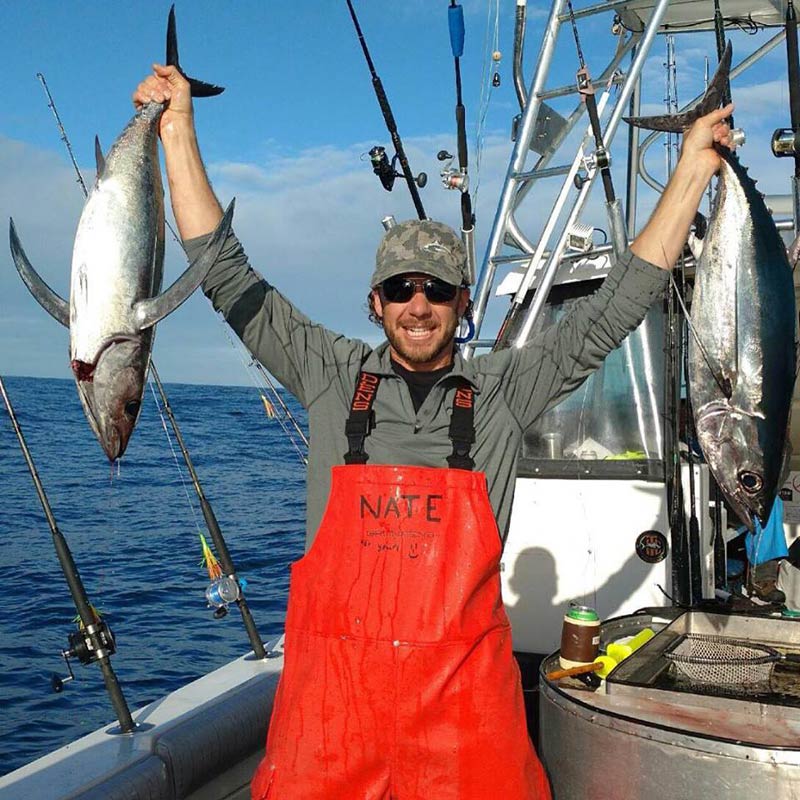 Fresh Means Fresh
We do things differently than regular fish markets and grocery stores.
First, we source what's in-season, rather than what was caught last year. We don't defrost products for our fresh case. Fresh means NEVER frozen.
Second, we fillet and vacuum package our fresh fish in special breathable bags sealing in flavor and keeping out putrefying bacteria, so the seafood stays fresher longer. That's biology-speak for no smelly fish here…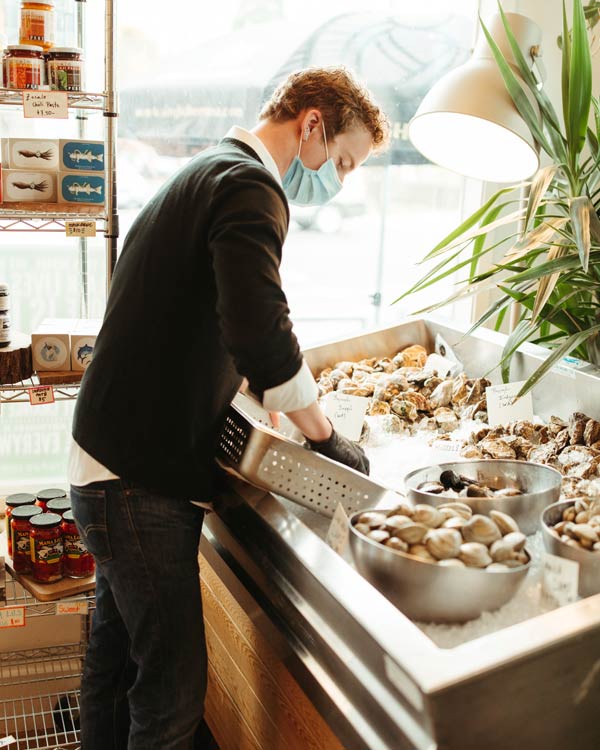 Our shellfish and whole fish are kept on ice and just nearly at freezing temperatures to ensure the freshest, crispest flavor for your meal.
Oysters are kept on ice and only shucked when ordered. This ensures they arrive at your table with all the brine (aka liquor) still in shell for your slurping delight. Additionally our oysters are shipped directly to us from the harvester so the liquor on the inside is actually from the bay where the oyster grew. This is better practice than sourcing oysters from broadline distributors, where oysters are stored in tanks in warehouses, leaving the liquor inside the oysters just tankwater rather than the real saltwater from the grow site.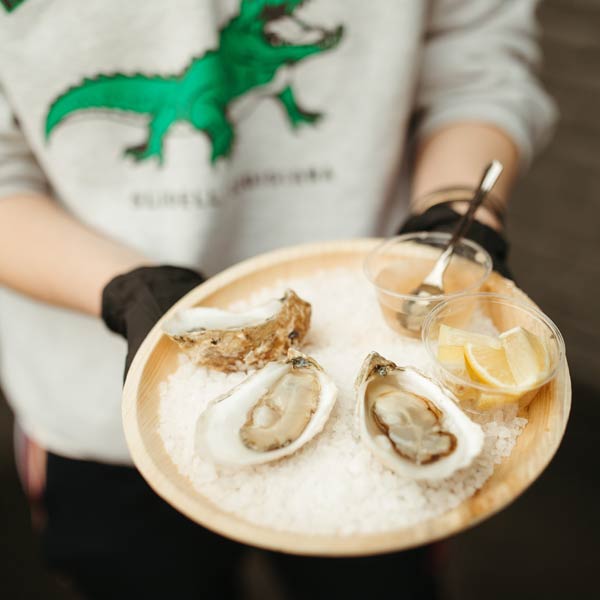 Only Frozen Once
Our suppliers process and flash-freeze their harvest within hours of returning to shore (or some boats freeze their catch while still at sea), locking in the taste and texture of fresh-caught fish.
Here's more info from OPB and EcoTrust about frozen seafood quality.
Meat and Poultry
We source local meats from local farms. We make sure the farms are not using hormones, antibiotics or chemicals on their fields. Our farms harvest weekly delivering fresh, never frozen selections. Choices include: Laney family farms pasture raised beef, Carman ranch grass fed & finished beef, Reister farms pasture raised lamb, Tails & trotters Hazelnut finished pork, Totum farm pasture raised Turkeys, Marion Acres pasture raised Chickens, Mary's certified Organic chickens, and local farm eggs from Chicken stratch farms.
Here's to eating fresh…